The Asolo table: when one doesn't reach the "minimal" by following fashion but through knowledge of material, always ahead of the rest in terms of style. The Asolo table series explores the exceptional resistance quality of stone material, utilized here as the sole material.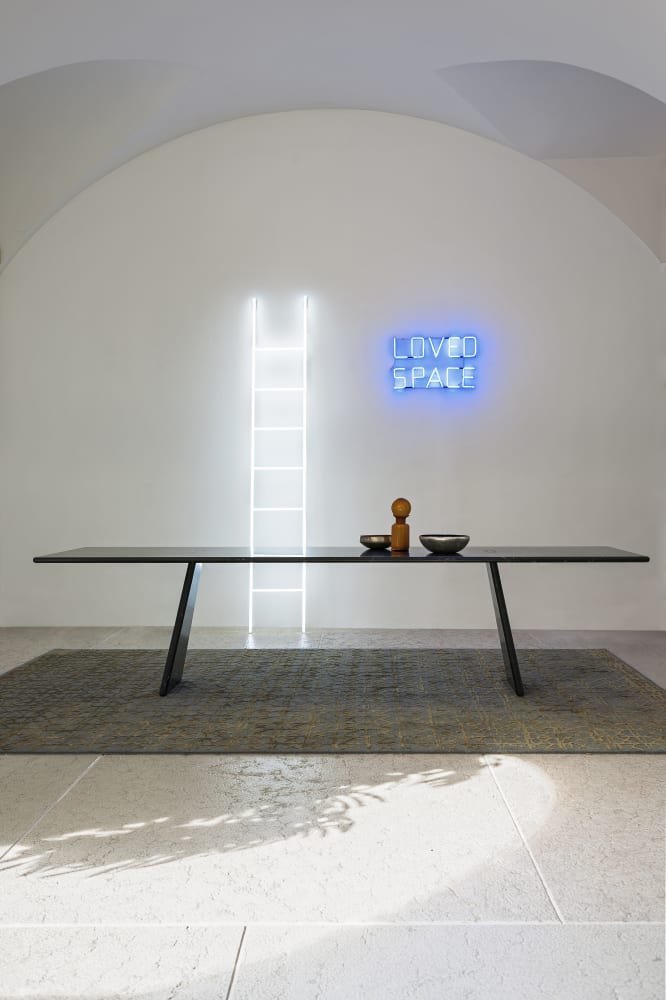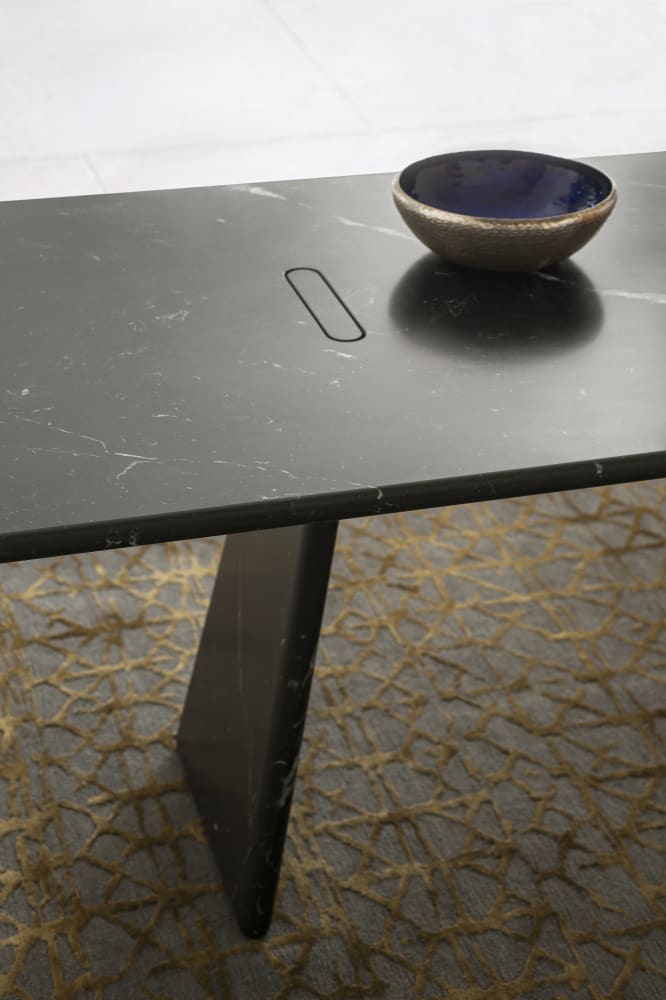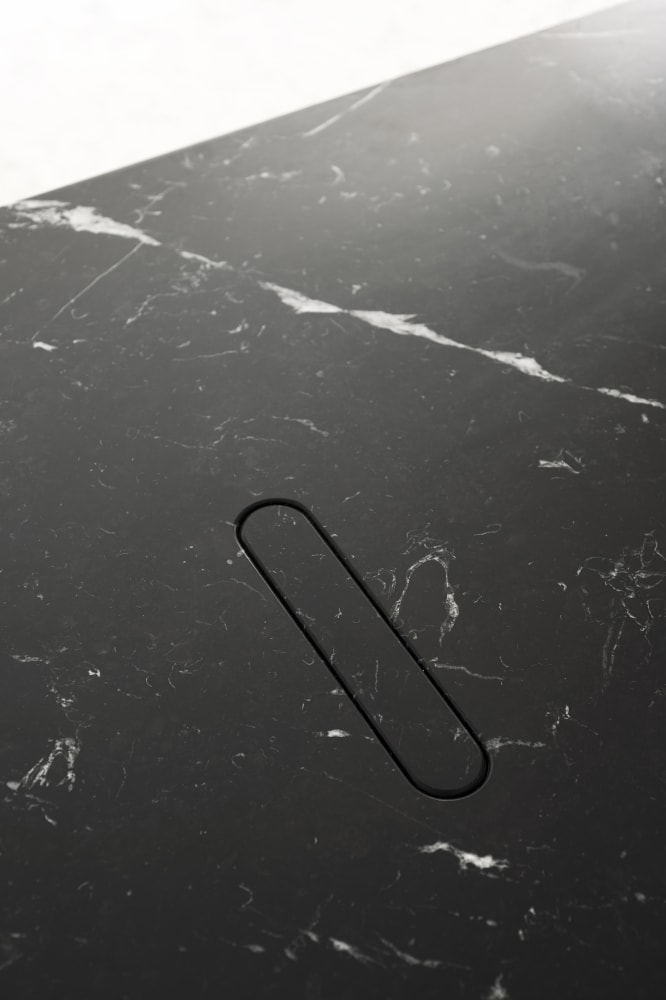 In Asolo, the top features two "eyelets" in which to fit two slab/uprights of the same thickness; the vertical blocking of the top is caused by the trapezoidal form of the uprights, which are inclined to increase the table's stability. 

Tables with special sizes and finishes are also available. For costs and feasibility, ask at our offices.

All Agapecasa products are designed and manufactured for internal use. They cannot be placed outside unless otherwise indicated.
Top view
/
Side view
/
Front view

DISCOVER HISTORY