A development on the previous "Eros" system, the "Incas" range features the same structural idea in a different material. Initially designed to be manufactured in Pietra Serena Incas features square-shaped tops and truncated-pyramid shaped legs with a trapezoidal section.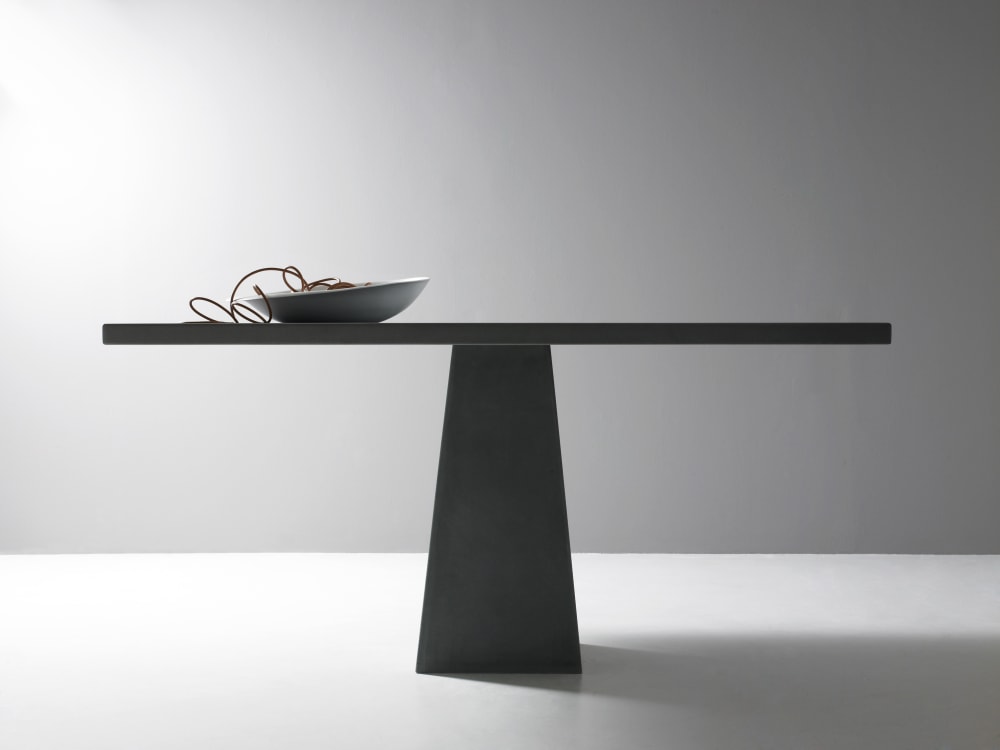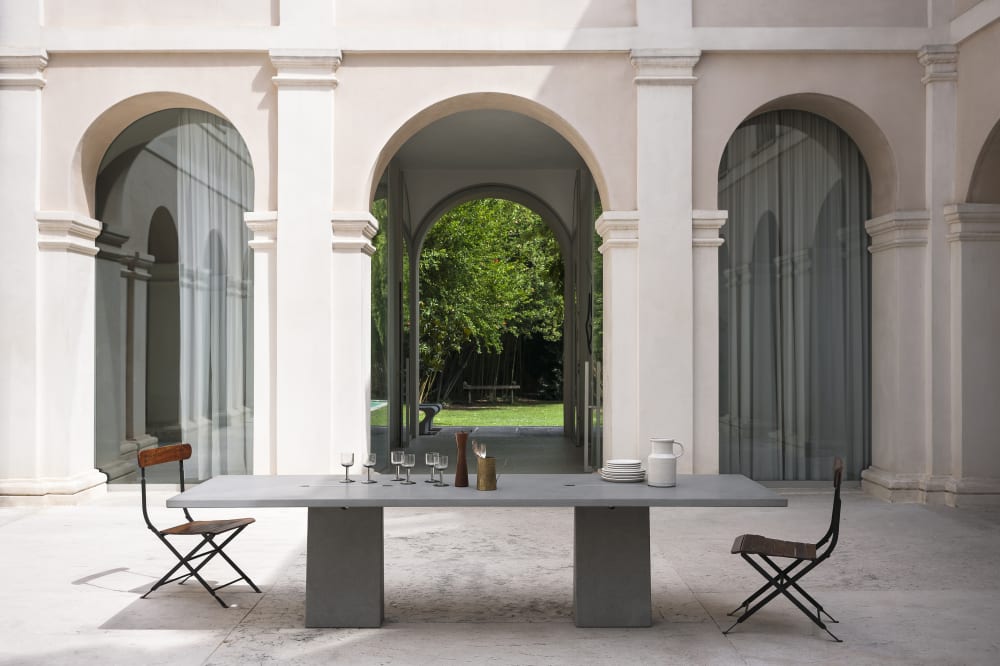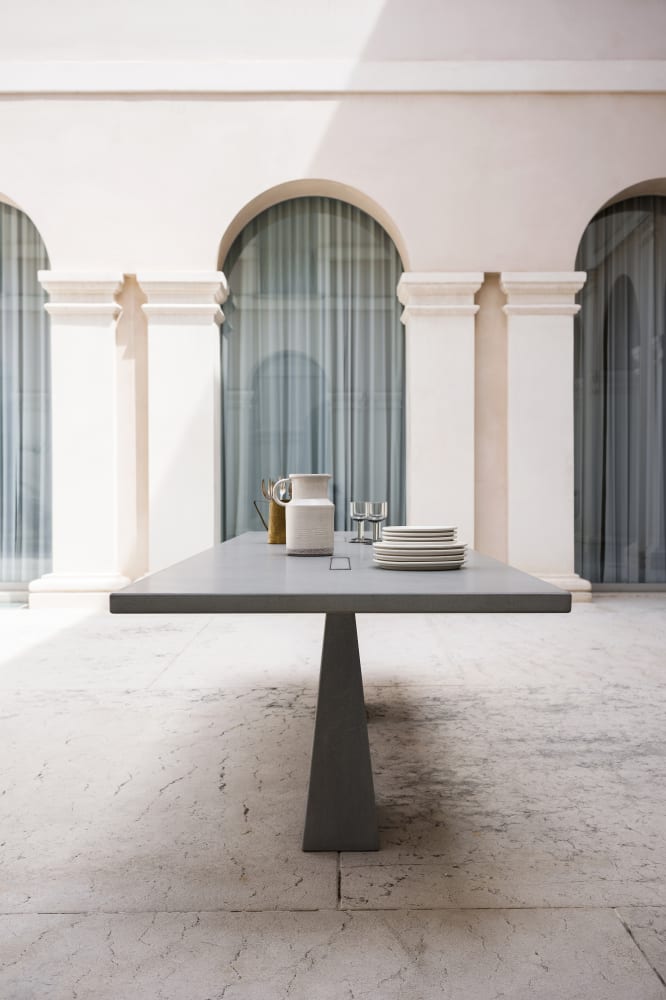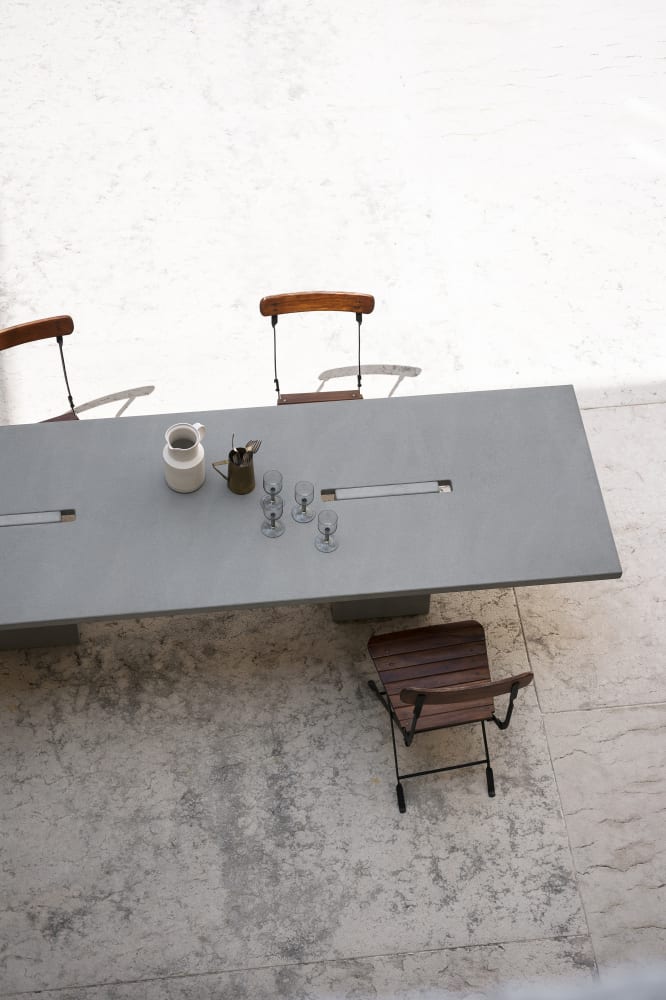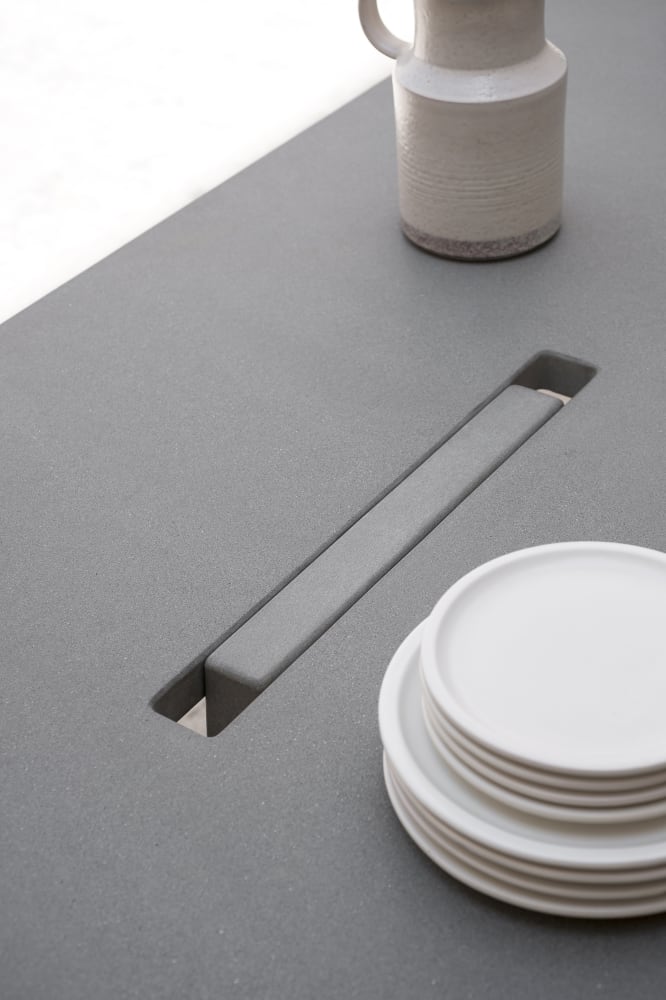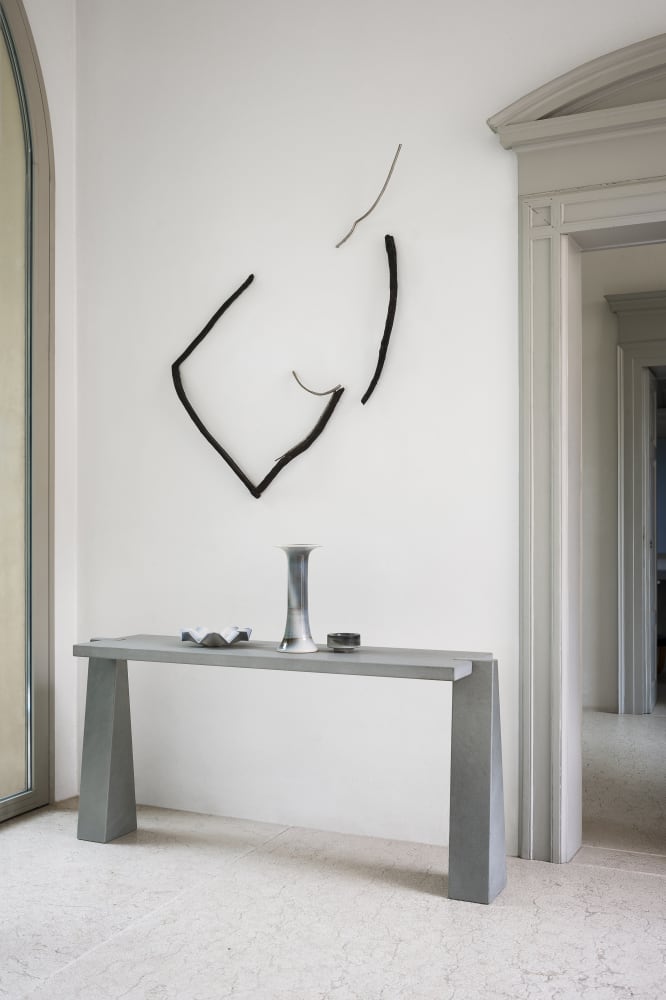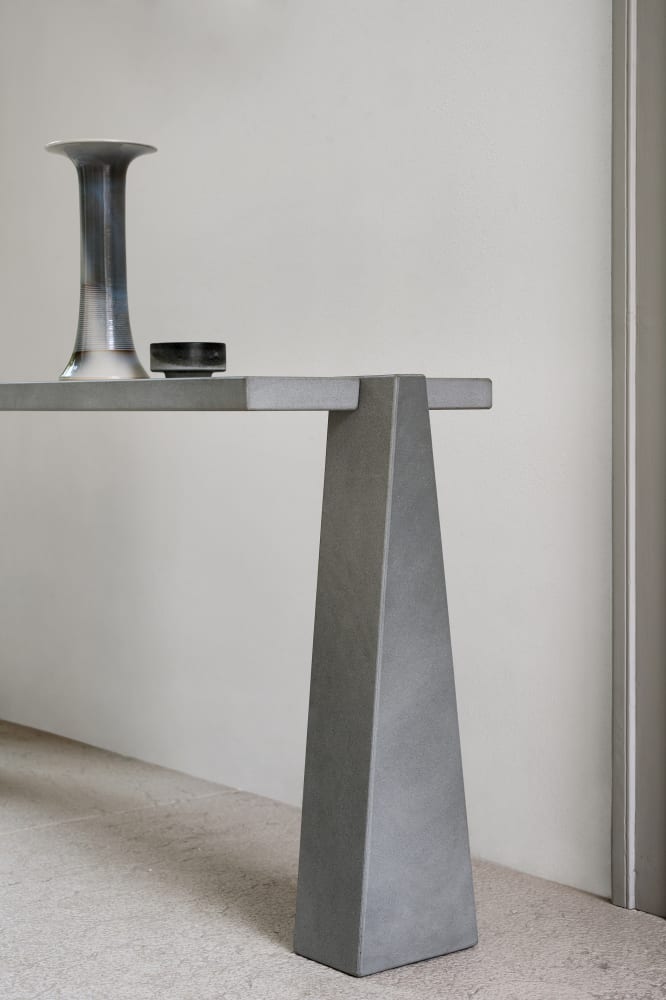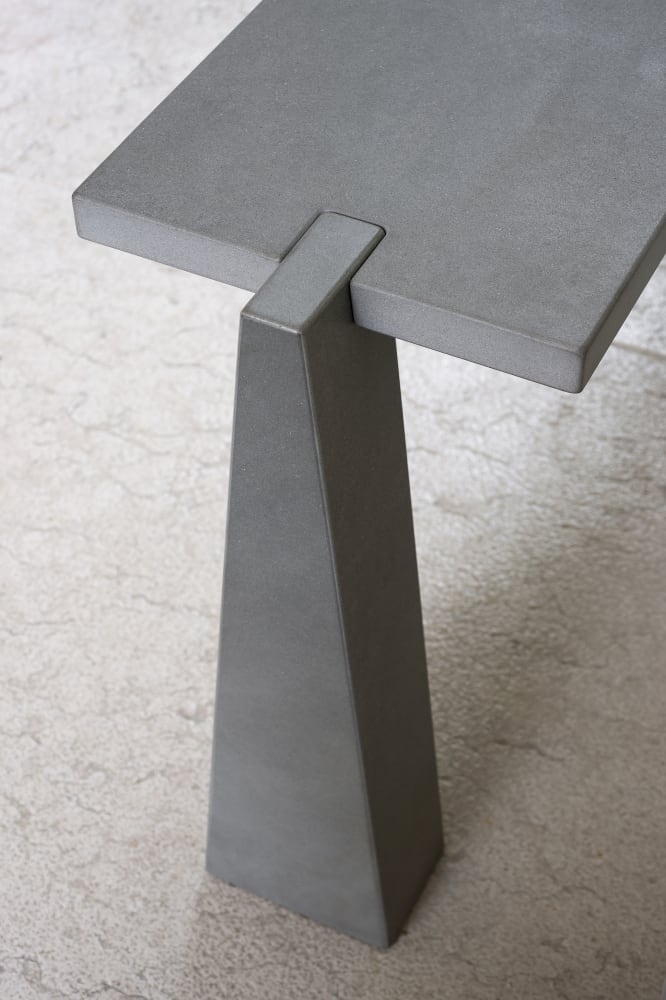 In Incas only the two sloping planes have to withstand stress and strain due to the weight of the top, while the vertical planes do not in any way support the structural system. Today Incas is available in other stone materials and with suitable finishes, now for the first time it is being produced in a new and sophisticated solid wood version, proving that every great idea can be further developed without losing any of its force or poignancy.

Tables made from Extraforte stone are also suitable for outdoor use.The length of the tables in oak can be customised to clients' specifications on request. Maximum dimensions available: 90 x 320 cm. To enquire about the price of custom made tables, please contact our marketing department. Tables made of solid oak may have small knots, uneven veins and the boards may not be the same shade. These characteristics should not be considered defects; on the contrary, they are an indication of the quality of the material.

All Agapecasa products are designed and manufactured for internal use. They cannot be placed outside unless otherwise indicated.
Top view
/
Side view
/
Front view

DISCOVER HISTORY