One of the great names of Twentieth century Italian design, a committed, cultivated and brilliant designer, capable of embracing the ideals of the Modern Movement and going beyond them with his experimental and extremely original designs, Angelo Mangiarotti has succeeded in applying his unique talent to projects of different scales, ranging from architecture to design.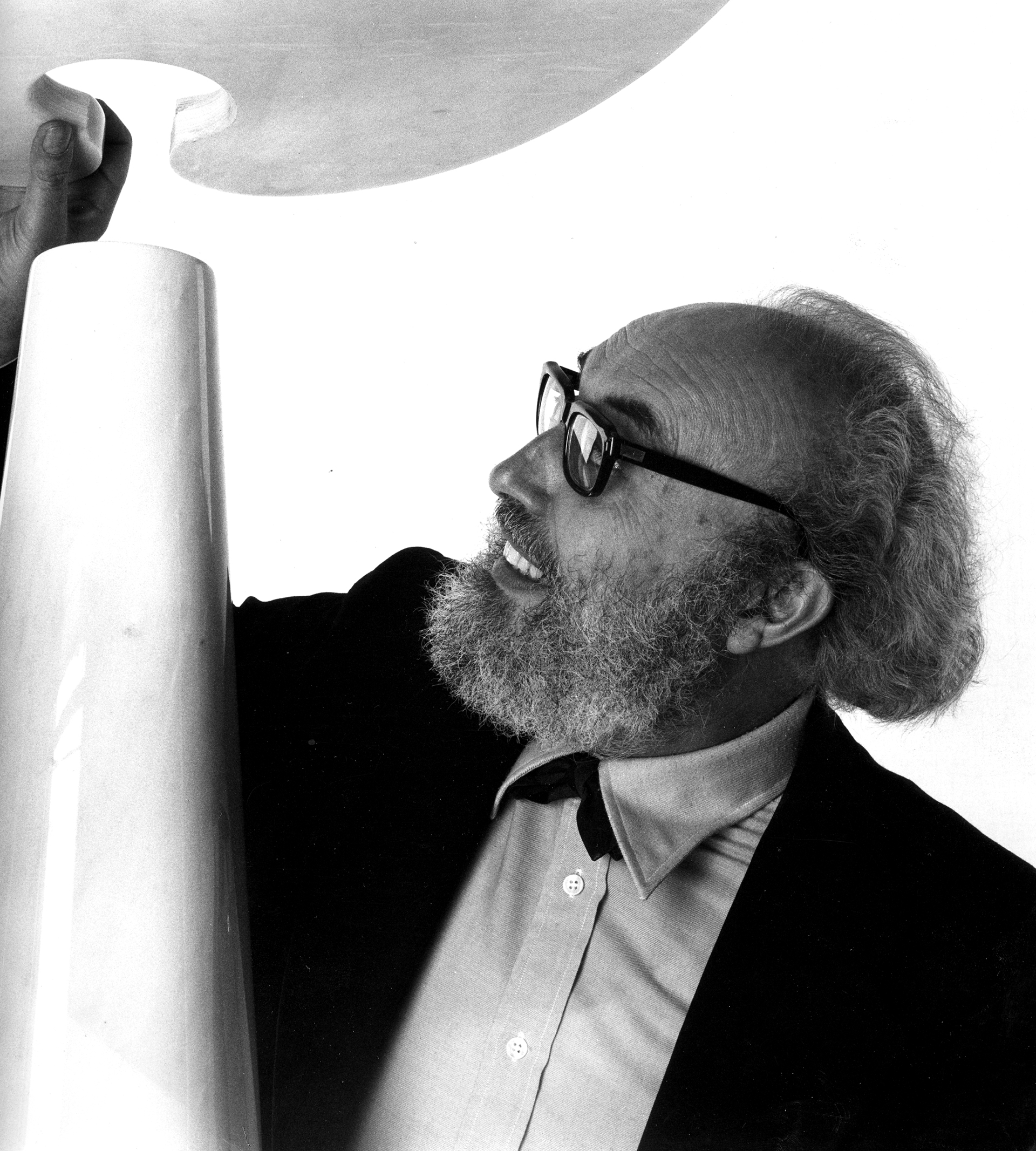 An advocate of rigorous functionalism, he has never neglected the pursuit of elegance and beauty in his work. He pushed beyond conventional boundaries and moved into sculpture with his skillful reflections on plasticity and form, always using contemporary materials and production processes. His approach, and the principles that underlie it, have always been the result of a profound awareness of the importance of values that have an ethical dimension. Angelo Mangiarotti has created his own 'happiness' through the 'correctness' of his practice, cleverly managing to reconcile the inescapable dualism of ethics and aesthetics.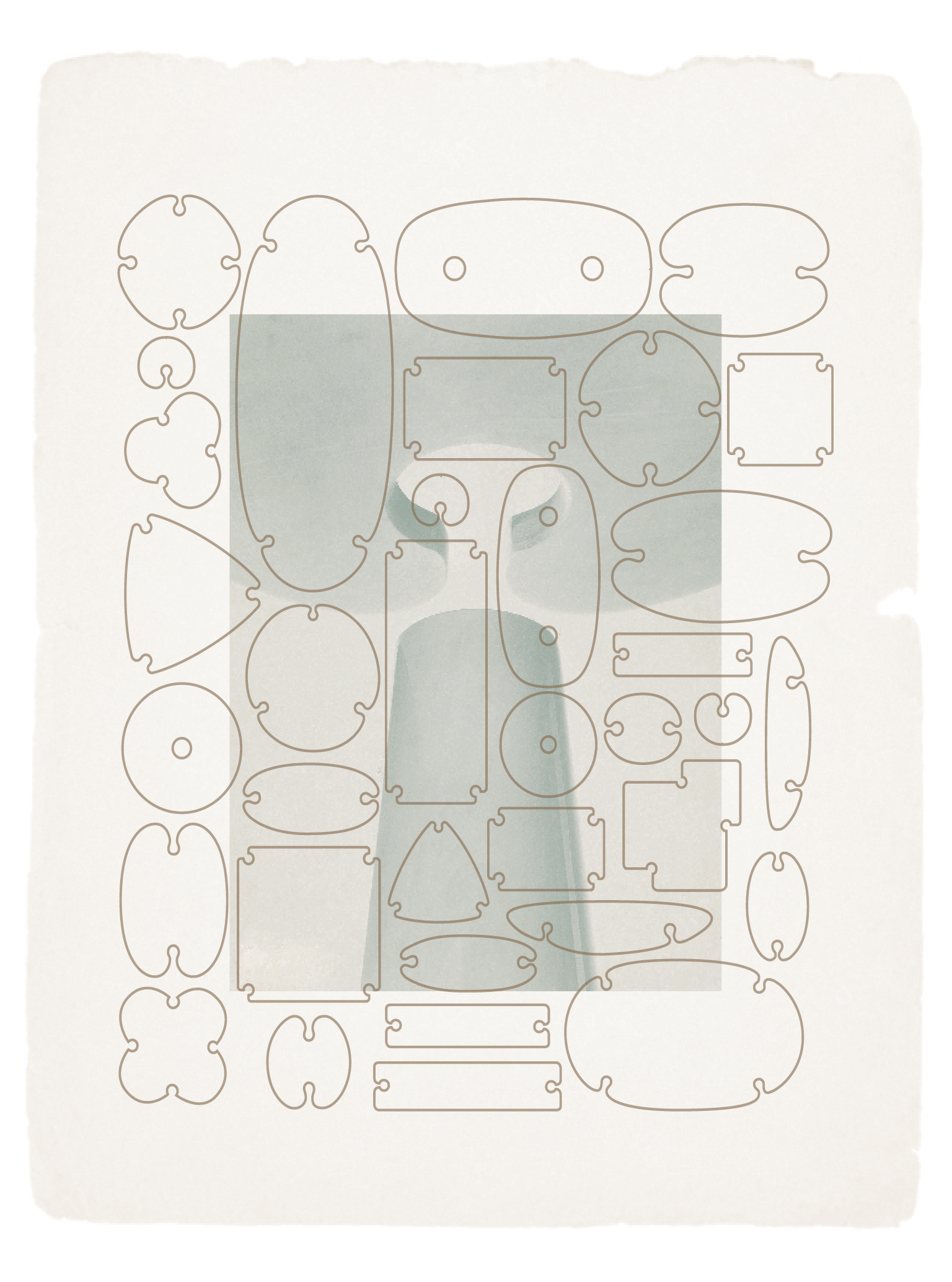 1921 — Angelo Mangiarotti is born in Milan on 26 February.
1948 — Graduates in Architecture from the Milan Polytechnic.
1953/54 — Lives in the United States, where he meets the great representatives of modern architecture: Wright, Gropius, Mies van der Rohe and Wachsmann. He is Visiting Professor
at the ITT Institute of Design of Chicago.
1955 — Returns to Milan and opens a studio with Bruno Morassutti with whom he collaborates until 1960.
1957 — Mater Misericordiae Church built in Baranzate.
1960 — The famous house in Via Quadronno, Milan is completed.
1962 — Splügen Braü industrial warehouse built in Mestre.
1963 — Exhibition Pavilion built at Fiera del Mare, Genova.
1964 — Starts collaboration with some of the most important design manufacturers: Artemide, Cassina, Danese, Knoll, Poltronova, Vistosi.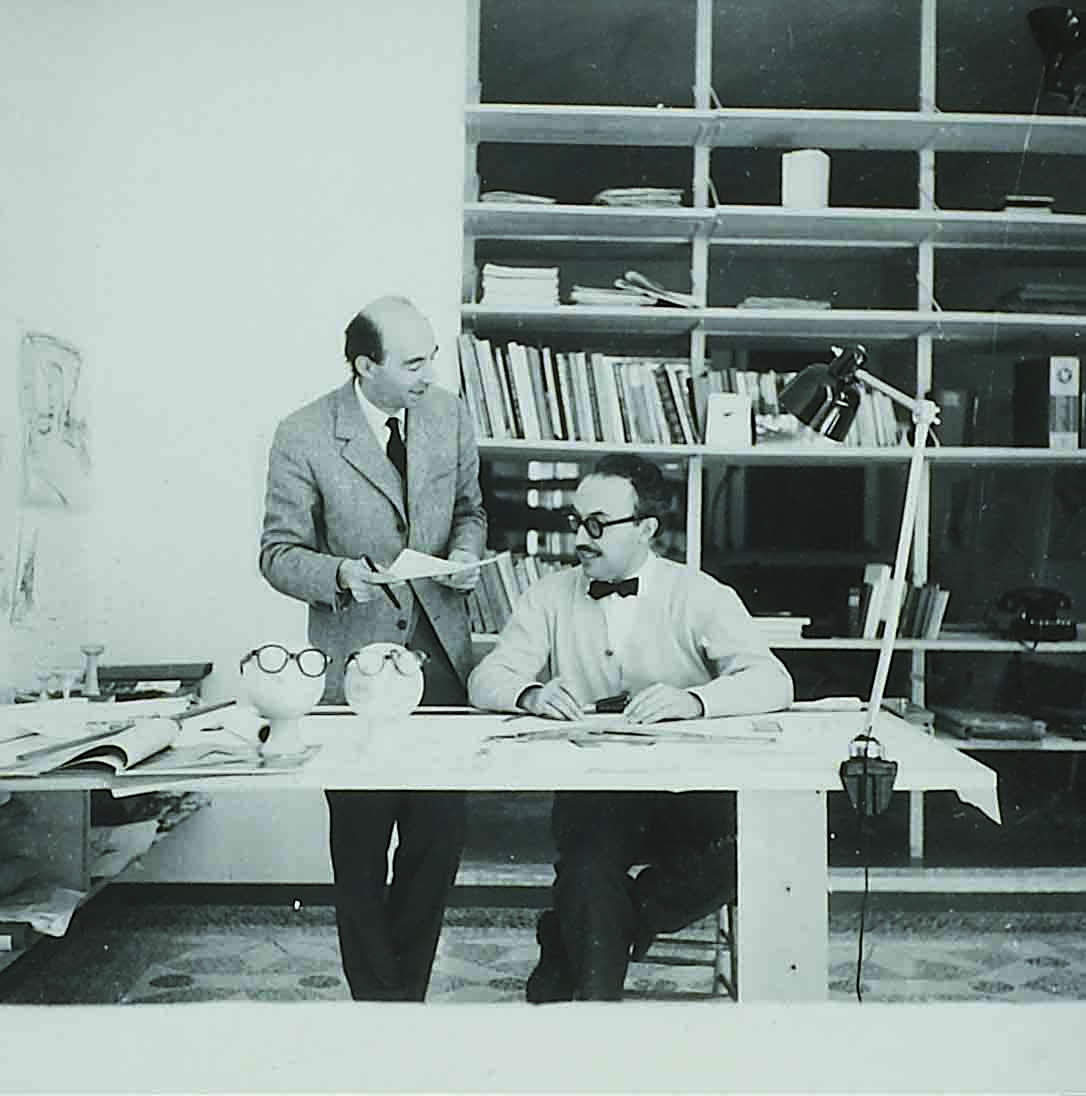 1971 — The 'Eros' range of marble tables with gravity joints is launched.
1974 — Visiting Professorship at École Polytechnique Fédérale, Lausanne.
1978 — Snaidero and Majani office buildings in Friuli completed. Designs the 'Incas' range of pietra serena tables.
1979 — The 'Eccentrico' table takes research into gravity joints to its furthest point.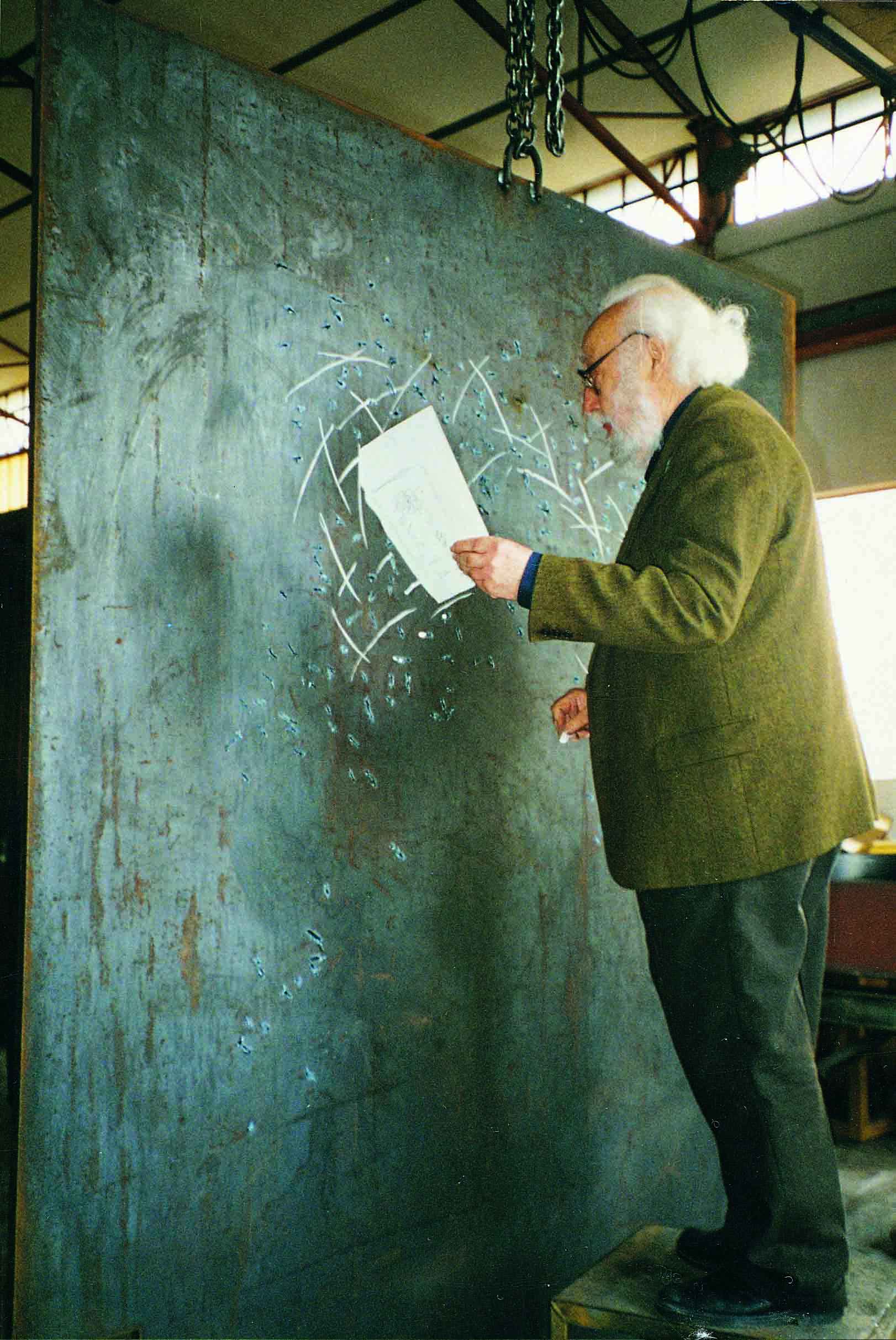 1982 — Begins designing and building 'Rogoredo' and 'Certosa' railway stations, 'Repubblica' and 'Venezia' stations and the Passante Ferroviario rail link, one of the most significant public infrastructure works completed in Milan over the past fifty years.
1983 — 'The idea of spontaneity in Industrial Architecture' exhibition and conference at Centre Pompidou, Paris.
1986 — Becomes art director of Colle crystalware factory, a collaboration which will result in several hundred projects, among them the famous 'Ice Stopper' glass.
1987 — 'Cono-Cielo' is produced, a structure/sculpture made entirely from marble.
1989 — Establishes 'Mangiarotti & Associates' studio in Tokyo.
1994 — Awarded the 'Compasso d'Oro' for a lifetime achievement and the 'Marble Architectural Award'.
1998 — Receives a Honorary Degree in Engineering from Technische Universität, Munich.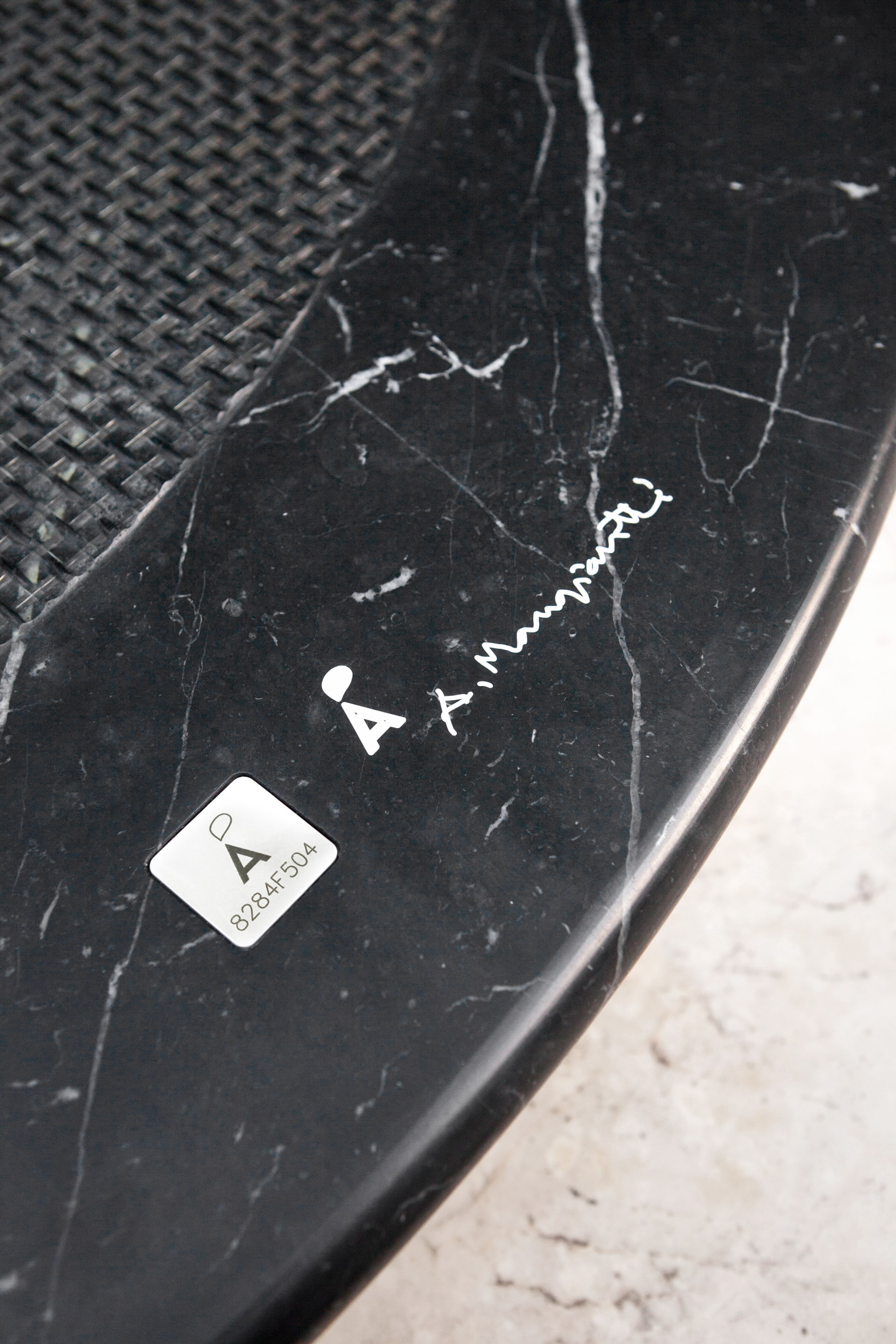 2000 — The 'Sant'Anna Massacre' monument dedicated to the victims of the Nazi- Fascist massacre at Stazzema opens on 25 April.
2002 — 'Angelo Mangiarotti. Architecture Design Sculpture' retrospective opens at the Milan Triennale. Receives Honorary Degree in Industrial Design from the Milan Polytechnic.
2003 — Starts collaborating with Agape with the 'Lito' range of washbasins.
2004 – 'Angelo Mangiarotti' retrospective at Gallery-MA, Tokyo.
2009 — 'Angelo Mangiarotti. Sculpting/ Building' retrospective at Casa del Mantegna, Mantova.
2010 — Launch of the 'Mangiarotti Collection' for the new AgapeCasa trademark.
2012 — Angelo Mangiarotti dies at Milano on 30 June.