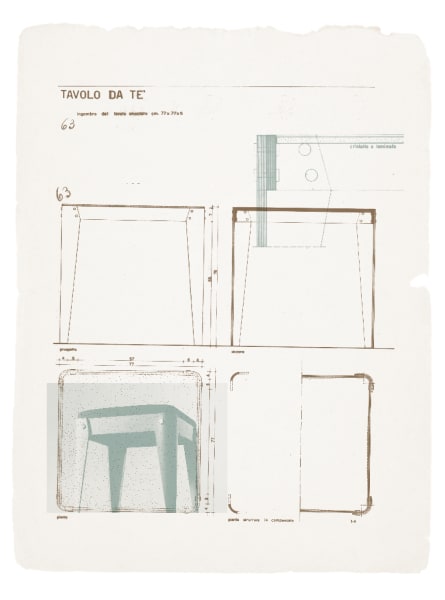 Tables made out of thin layers of plywood, whose curving forms make them more rigid, giving strength and stability to a very simple structure, which is made lighter and more streamlined by the tapering leg design.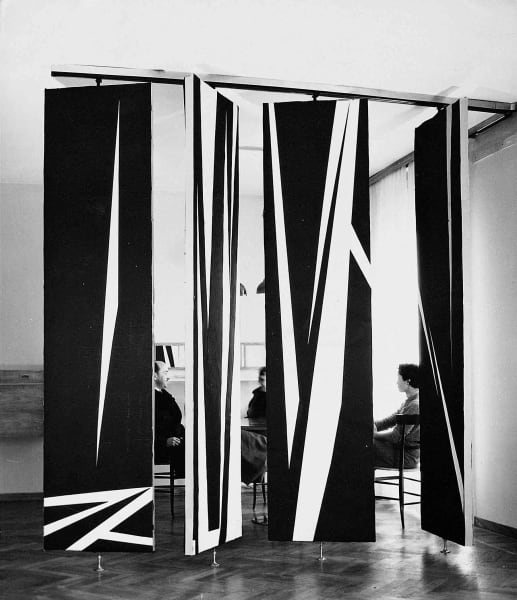 The Compensato project was well ahead of its time under many relevant aspects. It pushed the boundaries of new materials and manufacturing processes with its aim to introduce bent-wood furniture to mass production. It follows the footpath of concepts introduced in 1952 in his Appartamento Bignardi with a project that predates its well known contemporaries by quite a few years (Eames' Lounge Chair is from 1956).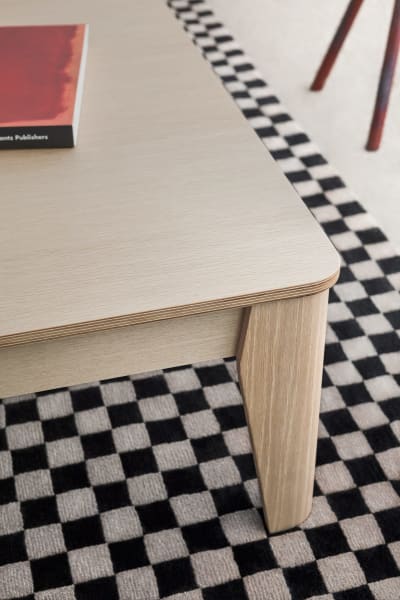 As a conceptual forerunner of IKEA's flat-packing / assembly system, Compensato's construction system was initially planned to be dismantled, so as to also create stools, benches and bed-settees. The striking project which won praise from the great Alvar Aalto in the mid-1950s, with its design which still looks brilliant in its quest for an unobvious kind of simplicity, due to the quality of its simultaneously simple and elegant features and for its compositional precision, structural clarity and the clever balance of its defining proportions.

Further down the line, the thoughts that brought us Compensato, also found their way in other projects by the Master like the Appartamento Manzoni in Milan from 1957.